The cloud is the answer – what was the question?
The cloud is the answer – what was the question?
Amidst the rise of FinTech, technical innovation and turbulent post-pandemic markets, it is estimated that up to 90% of global bank workloads will move to the cloud over the next decade.
by Craig Beddis, CEO and Co-Founder, Hadean
One of the main motivations for moving to the cloud was the variation in the demand for computing power. Dr Michael Gorriz, CIO of Standard Chartered, recently described how the geographic spread of the multinational bank's operations resulted in "varying computational needs, depending on the presence of different countries and regions at different times of the day and pattern. activities".
This model often creates an unpredictable compute load, which means that infrastructures must be able to scale to ensure reliable provisioning. Some cloud providers solve this problem with a load balancing feature. This is where processing power is dynamically scaled across multiple machines, providing a much more reliable overall computing platform.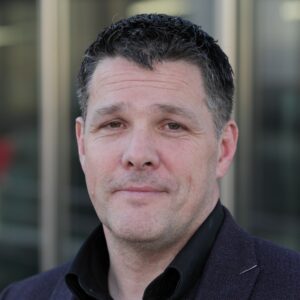 Goldman Sachs, HSBC and Deutsche Bank all recently announced major partnerships with cloud platforms. It's a move indicative of a broader industry trend towards cloud adoption, which started in part due to the emergence of containerization. While traditional banks are reluctant to host large amounts of sensitive information in a single outsourced location, containers have paved the way for a multi-cloud solution.
Containers enable repackaging of applications for different cloud environments. This provides much needed flexibility in data abstraction and processing. Different cloud providers offer benefits for specific tasks, where, for example, one can offer higher download speed, another can offer more security. Overall, being able to scale IT functions across these different clouds can help a finance organization achieve greater agility in its departments. Multi-cloud is also a positive development for the industry as a whole. By allowing businesses and consumers to choose from a wider range of multi-cloud providers, these providers in turn compete on both price and service delivery, improving user choice. Essentially, we have the recreation of the competition that previously existed between banks, but now in a more digital environment.
This migration is no small feat, however, and while tech companies have been successful in convincing financial institutions of the merits of cloud computing – lower overhead costs and faster time to market, the real success will lie in it. in developing workable cloud strategies. Decisions will have to be made about what to migrate, when and where.
It's hard to sidestep the pitfalls that come with this change, especially with the number of different options and choices that multi-cloud strategies offer. Adopting a "cloud native" approach has been popular among a number of financial institutions; for example, Standard Chartered's digital bank Mox was launched in Hong Kong as a cloud-based banking platform, while Capital One moved its entire service to run on AWS, stating that: "The most important benefit of working with AWS is that we don't have to worry about building and operating the infrastructure.
The wider economic effects, trends and hardships also demand change, with the pandemic pushing to cut unnecessary costs. While infrastructure changes have significant upfront costs, moving to the cloud ultimately represents a more efficient mode of service delivery and will save money in the long run. The sharp reduction in demand for in-person services offered by banks has also resulted in branch closures and the increased importance of digital services.
Open banking has been one of the most disruptive developments in finance in recent years, as customer information is no longer exclusive to a single bank. It has led to both an increase in data exchange and a wave of innovation in banking services.
The increase in financial inclusion has also been a driving force on the consumer side, with the formation of FinTech start-ups to meet the demands of the growing number of people seeking to increase ownership of their finances. This has put additional pressure on the accessibility of financial services, with the flexibility of the cloud ready to fill in the gaps. These are scalable, cloud-native systems that will provide the ultimate platform for financial services and the various applications needed to deliver future innovative functions.
Previous article
Retail banking, the Covid and digital competition
Read more